You will require:
An undergraduate degree (at least a 2:2) with Honours or equivalent
You must be an established educator who is currently employed in an educational/classroom context
English language qualifications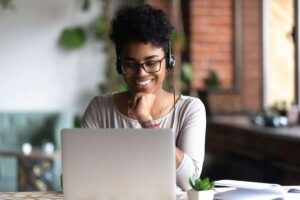 If English is not your first language or has not completed your highest English qualification level, you will need an English language qualification. For this course, you will need at least one of the following:
IELTS (International English Language Testing System) 6.0*
TOEFL 550 (paper-based) 213 (computer-based) or 80 (internet-based)
Pearson Test of Academic English: 51
Cambridge Advanced Certificate: Pass
London Tests of English: we accept level 4 for undergraduate courses
International GCE O-level English Language: Grade C
International GCSE English/English as a Second Language: Grade C*
*If you have a minimum of IELTS level 4.5, you can study our Certificate of Credit in English for Academic Purposes, which we will accept as evidence that you can perform at a suitable level of IELTS 6.0. We will also accept the Certificate of Credit as evidence that you can perform at the GCSE level.
If you cannot take an English Language Test locally, you may wish to consider our Derby English Language Test (DELT), an online test in two parts: reading and writing and listening and speaking. Please take a look at our Derby English Language test (DELT) page for full course details, online exam dates and how to book.